Testimonials
Coterra's collaboration with the whitson team was exceptional, with great support being a standout feature. They brought our technology to market with remarkable speed and efficiency, proving their expertise and commitment to delivering the best possible results.

The tools in whitson+ have helped us easily deploy some of the latest RTA techniques for multiphase unconventionals, providing a better way to compare completion effectiveness across our pads. The software is a pleasure to work with and the support is second-to-none!

After using whitson+, I rank it as the most user-friendly modeling platform I have ever used in my oil and gas experience. The up-to-date, modern interface and general design of the modules makes it very convenient to perform my modeling workflows.

Working with the whitson team has been a great experience. The whitson+ platform is fast, data is well connected among the tools, and their support is always timely. The work we have done includes RTA workflows, simple numerical models, custom PVT and asset evaluations.

whitson+ is easy to use, fast, and spans a collection of the most common reservoir engineering techniques for analyzing low-permeability unconventional wells. My experience with the support team has been very positive: they listen to feedback, are very responsive.

whitson+ is at the intersection of exceptional customer service, practical innovation, and business value. We are impressed by the quality of support and speed of software development offered by the whitson team.

whitson+ has completely changed the way that I approach and conduct reservoir engineering. Combining solid PVT with both numerical RTA and multiphase FMB gives a lot of freedom to investigate well performance and find "consensus." In addition to being a well-thought-out platform, working with the guys from whitson has also been exceptional. Not a single problem goes unanswered both from a long-term functionality perspective as well as immediate bug fixes.

The whitson+ platform is fast, intuitive to learn, and supported by a fantastic developer team. The tool suite is integrated in a way that enables quick calculation and efficient communication of key parameters used by reservoir and production engineering teams.

whitson+ offers a robust multiphase simulator allowing for better matches in all three fluid phases, cutting evaluation time in half. The platform covers empirical, analytical, and numerical approaches which greatly helps when analyzing data. The whitson team is incredibly responsive in addressing issues, adding new features, and enable knowledge sharing with industry peers. They truly stand out from other "software providers" and something that every reservoir engineer should have in their toolkit.

The whitson team is what you want in a partnership, they have the technical know how along with a desire to build the best and most efficient platform. I am routinely blown away by their responsiveness to questions and product enhancements. A reservoir simulation study or sensitivity that took hours or days historically can now be completed with confidence in the matter of minutes. As a reservoir engineering community, we are also fortunate that whitson is committed to enhancing the overall discipline by providing training, knowledge sharing, and joint industry projects.

I love the PVT tools and the fact the black-oil tables work flawlessly in simulators. I've also found whitson to be the most responsive in implementing new technologies for reservoir analysis, while working out the fundamentals necessary to bring them to practical application.

whitson+ has proven to be an incredible resource. The user-friendly interface allows for quick analysis, which has allowed to us to make decisions to drive spacing and completions for future development. The customer service at Whitson is one of a kind; through training, fast response time, and continuous development to the program, my experience with whitson+ has been wonderful.

whitson is an excellent company to partner with. They bring expertise across PVT, hydraulic BHP calculations, RTA, DCA, and provide a well-constructed easy to use seamlessly integrated Web based software. In addition, their response time on questions, software modifications, and overall support is blazing fast. Touching on software modifications: I have never worked with a company that is not only open to making changes to help clients but completes them quickly. Not years, not quarters, not months, but in days or weeks. Very impressive. Just a great group of folks to work with.

whitson+ has been instrumental in our operations, seamlessly integrating 5000+ wells for daily updates. The real-time production and wellbore data, allowing us to calculate bottomhole pressures, have been a game-changer. The support from whitson+ is top-notch. Their team is responsive and knowledgeable, ensuring our operations run smoothly.

whitson is keen to improve their product with user feedback and cutting-edge technical tools. whitson+ workflows span the needs of petroleum engineers, from basic DCA on thousands of wells to full physics simulations. Feedback and questions are always encouraged, and a whitson team member will respond to your query within minutes.
Explore our Software Products
An "all-in-one" solution
Don't settle for tools that take shortcuts! whitson+ enables reservoir characterization for all wells in a "shale basin", by leveraging a full-physics numerical simulator, consistent, field-specific PVT models and cloud computing technologies. Perform calculations related to PVT, bottomhole pressures, nodal analysis, RTA, history matching and forecasting – all in one, seamless solution, with "click-of-a-button" access to everyone in your organization. Share, collaborate and discuss! 
Key Features

Decline Curve Analysis & Type Wells
PVT & Phase Behavior
Bottomhole pressure calculations
RTA & Flowing Material Balance
Nodal Analysis
Numerical Reservoir Simulation
Take PVT to the next level
PVT has an impact on essentially every discipline in the petroleum domain. However, utilizing and accessing PVT information can be costly, impractical and time-consuming. whitsonPVT streamlines the access to both PVT data and models throughout an organization. Every PVT report, black oil table, fluid initialization model or gas-EOR calculation is centralized in one place. We like to think about it as a living document for PVT data and models that ensures consistency and enables collaboration across an organization.
Key Features

PVT laboratory quality checks (QCs)
C7+ Characterization & Gamma Modeling
EOS Tuning & Pseudoization
Physical & Thermodynamic Consistency Checks
Fluid Databasing & Management
Our Consultancy Services
Fluid Characterization
Understanding petroleum fluids is fundamental to maximizing the profitability of oil and gas assets, as the fluids are what we produce, and what we sell. An equation of state (EOS) model is one of the most sophisticated technologies available to describe these petroleum fluids. We have over the last 30+ years specialized in EOS model development and fluid characterization. Our EOS development projects generally involve multiple fluid samples from different wells.
Example Tasks

PVT Report / Data QC
EOS Model Development
Black Oil Table Generation
Fluid Initialization
Gas Condensate Reservoirs
whitson gas condensate services include topics related to PVT, condensate blockage, and simulation of well productivity, depletion and gas cycling using black-oil and EOS reservoir models. We work with all PVT laboratories on design, QC and interpretation of conventional and special gas condensate PVT studies. We develop EOS and black-oil PVT models with special emphasis on gas condensate issues like CGR variation, condensate blockage and gas cycling EOR. Together with Stratum Reservoir (Trondheim Lab) we quantify near-well flow leading to blockage; whitson designs and interprets the lab tests, then develops velocity-dependent relative permeability models.
Example Tasks

Relative Permeability Experiment Design
Relative Permeability Modeling
Condensate Blockage Modeling
Gas Cycling / EOR
EOS & Black Oil PVT Modeling
Gas-Based EOR
Enhanced oil recovery with gas injection is a commonly used strategy to increase the recovery from existing oil and gas fields. We assist our clients in both conventional and unconventional assets in addressing the challenges related to the implementation and operation of gas EOR projects, specifically assisting in selection of wells for injection, design of injection strategy (number of wells, injection pressures & volumes), and history-matching once the EOR has been started. 
Example Tasks

Design Lab Program
Candidate Selection & Screening
Gas EOR Modeling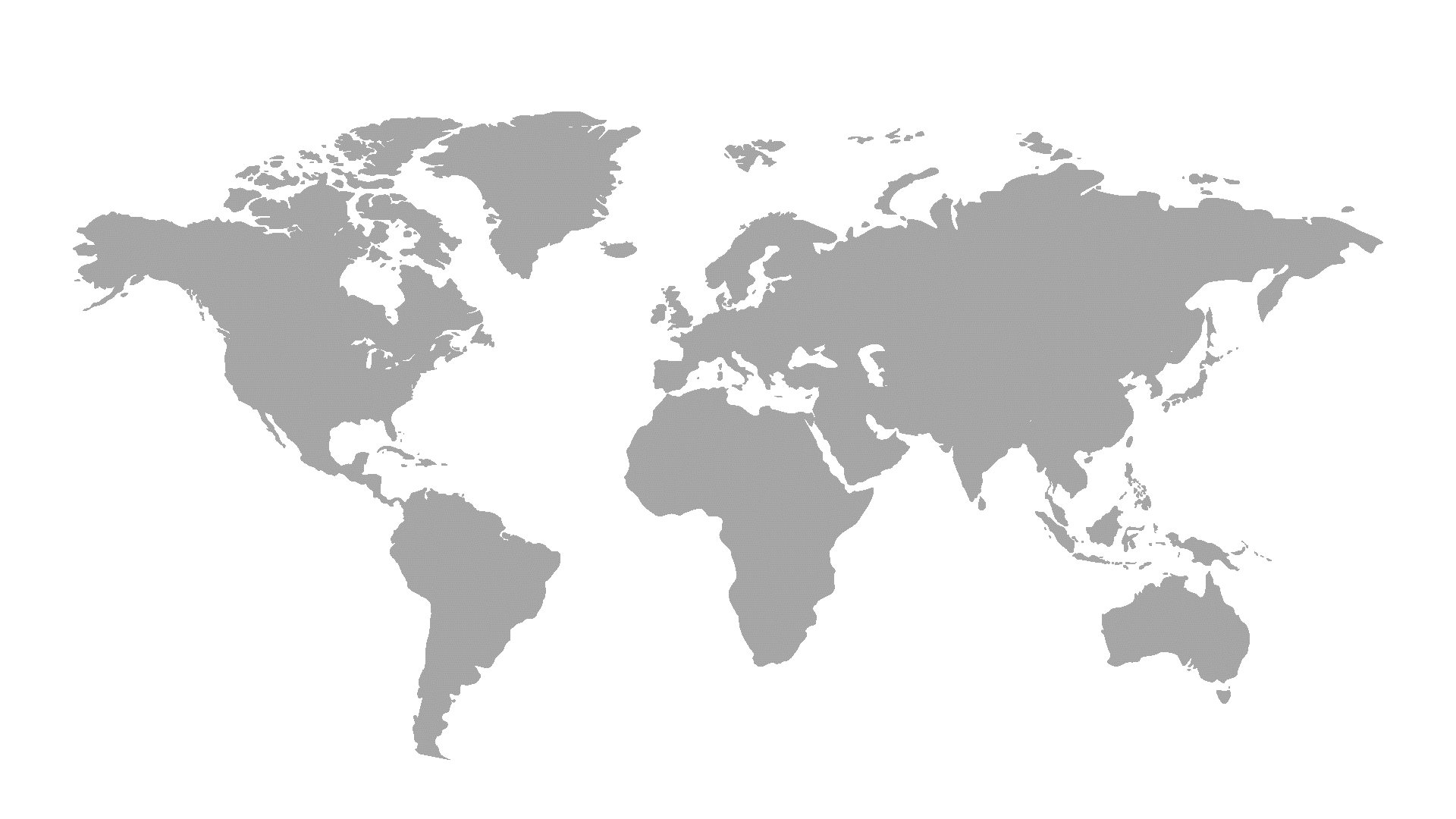 100+ Companies are using whitson software and services to help them tackle their petroleum engineering challenges!
Simplify Complexity, Add Value and Improve Consistency
We bring PVT and petroleum engineering related services, software and training to both big and small E&P companies, in every corner of the world for both conventional and unconventional resources.
And we've done so since 1988!
>50%
of world's petroleum reserves studied
200+
scientific papers and publications